WORK WITH A TEAM WHO HAS TRAINED ON AND LIVED THE REALITY OF RESTORATIVE JUSTICE AND RESTORATIVE PRACTICES EVERY DAY SINCE 2009.
---
WHAT IS RESTORATIVE JUSTICE (AKA RESTORATIVE PRACTICES)?
Restorative practices are a completely different approach to behavior and discipline management that does not place fault, but instead models ownership. When people feel heard through authentic conversation, trust and connection are built and the results are transformational. Restorative practices build community and connection.
HOW DO RESTORATIVE PRACTICES WORK?
Restorative practices take mediation to a different level, creating a different kind of listening. During a restorative circle, people who are in conflict or who have been harmed come together to make amends. All parties share how they were impacted by the other's actions, tell their side of the story, take responsibility, and work together to make it right. Proactive community building circles can be used as a tool to set the foundation for connection in the community.
DIVERSITY, EQUITY, AND INCLUSION TRAINING
In business and in schools, restorative practices increase team productivity and support human resources in resolving conflict between employees. Additionally, restorative practices are effective in dissolving power differentials. It's about creating a space where people truly hear each other. A space to resolve conflict, repair harm, and create community. Restorative practices are an essential element of diversity, equity, and inclusion training.
Restorative Justice = The beginning, in the criminal justice world.
Restorative Practices = The HOW to implement it in a school, business, or family.
Restorative Approaches = A way of life
We have been practicing RJ before the titles caught up with the changes. Therefore, we are the restorative justice (RJ) solution, however, we teach restorative practices and ultimately help you approach life from a restorative lens.
53%
Reduction in fights in one semester at Thornton High School.
4 of 113
Students who participated in an RJ conversation at large middle school continued with the same behavior.
46%
of Restorative Justice conversation participants avoided a fight that would have ended in a three-day suspension.
THE RJ SOLUTION TRAINING MODEL
You need real experience, not theory.
SCHOOL DISTRICTS/SCHOOLS
We offer trainings that are half-day up to 2 full days (for district wide implementation), as well as consulting. All school implementation: We suggest a full day training. The morning consists of some theory, data, examples, circle practice, and demonstration of informal conferencing. In the afternoon, your facilitation/implementation team will practice informal conferencing, have time for Q&A, and discuss implementation strategies.
We recommend a half-day follow-up training approximately three months after the initial training, with your core team, to refine skills and problem solve. We are available at any time to answer phone calls and email in order to provide ongoing support.
BUSINESS
We offer training catered to the needs of your organization.
FAMILIES
We can consult, train, and help resolve family conflict.
WHAT WE KNOW FOR SURE
The majority of staff/student, team, employee/employer, family, etc. RJ conversations occur because of disagreements, assumptions, and misunderstandings.
In this setting and format, people are generally very honest, and in most circumstances both parties leave feeling heard.
All parties solve their issues in ways that allow both to feel like they had a say in the solution. This process is a very welcome addition to discipline. For example, in education we think of "consequences" as discipline. Imagine if the "consequence" results in all parties taking responsibility for their role in the conflict and coming to a mutual solution.
Our experts provide an immersive, hands-on experience to introduce restorative practices in public schools and businesses throughout the US. The RJ Solution is inexpensive and easy to implement. The results are profound.
MEET THE TEAM BEHIND THE RJ SOLUTION
Jen Kirksey's prior experience as a school principal and therapist, and Jen Gallegos' Special Education Coordinator endorsement and experience with SED populations provides a unique and invaluable training dynamic.
JEN KIRKSEY
CO-FOUNDER, TRAINER
MEd, Professional Leadership
MA, Clinical Mental Health
Former Principal, Connections Learning Center, Jeffco Public School's only alternative middle school. Currently Director of a residential mental health facility for youth.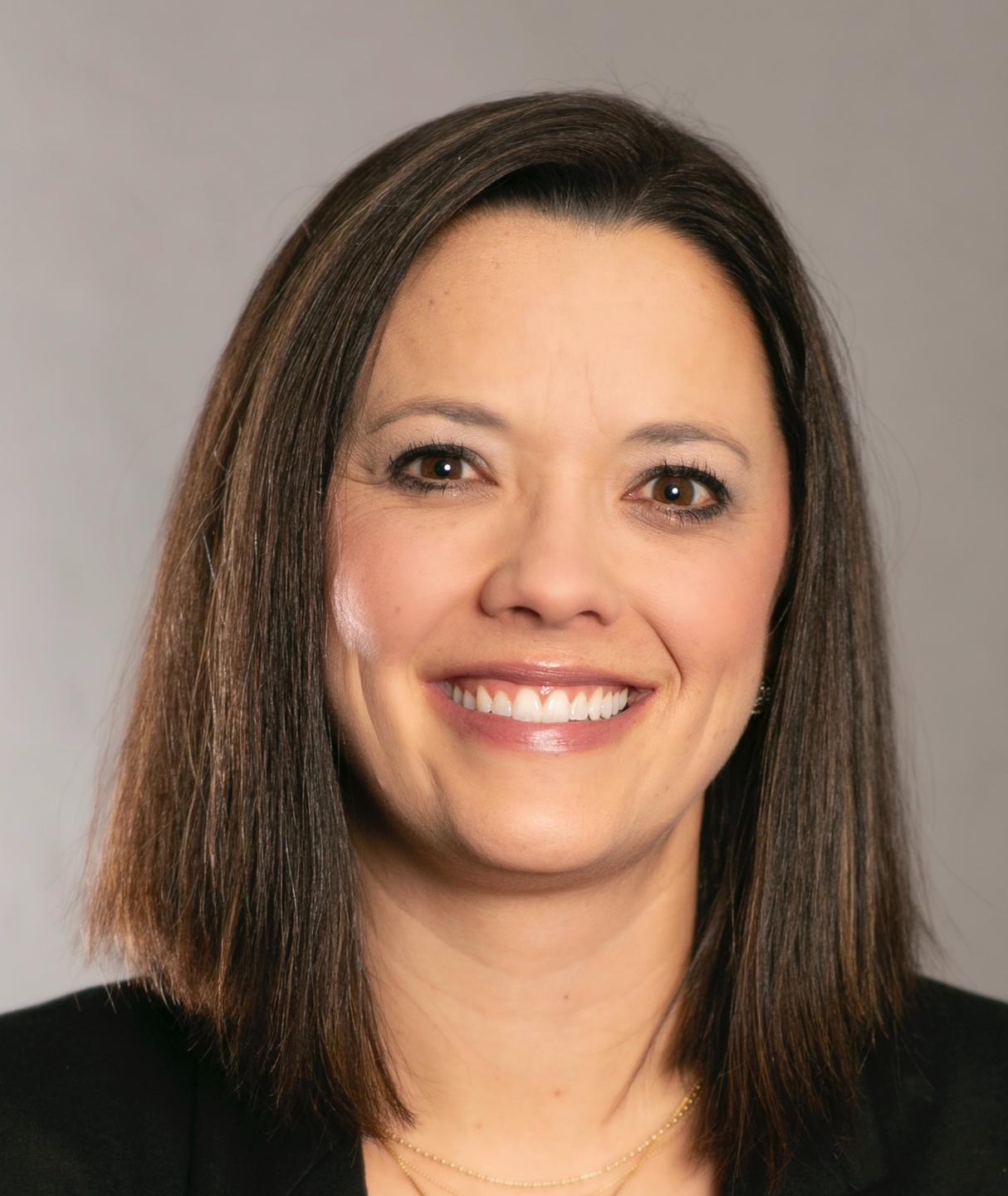 JEN GALLEGOS
CO-FOUNDER, TRAINER
MEd, Professional Leadership
Former Manager of Student Discipline, Jeffco Public Schools; appointed member of the State of Colorado Coordinating Council on Restorative Justice. Currently a full time trainer for The RJ Solution.
CHRISTINE AHMED
Director of Social Emotional Learning and School Culture for KIPP Texas and is on the Board of Advisors for The Thinking Project
KATHRYN ZALESKI, M.A.
Social Studies Teacher, Northglenn High School
RYAN BAZZ
Principal, Outdoor Education Lab School
SARAH BIXLER, M.A.
Director of Pathway Alignment for the Greater Phoenix Chamber and ElevateEdAZ!
Want to know how restorative justice works in practice, not just theory? Here are some testimonials from those who've attended our in-school trainings and put RJ to work for their students and teachers right away.
Jen, your session on restorative justice received outstanding reviews. I know this is not only meant for GT students, but it really resonated with the audience of gifted educators and parents.
— Colorado Association of Gifted and Talented Conference
Hey Jen! We have received nothing but positive feedback from the staff who attended your training. We have been slowly implementing our RJ program and so far we have seen amazing results. We would like to schedule two more trainings with you for next year.
— Anthony DiLorenzo, YTC Supervisor Tennyson Center for Children

I'm SOLD! I had the opportunity to observe Dan conduct a restorative justice session with two boys that are having issues in the high school. One of the boys has never accepted responsibility or been constructive in a meeting. By the end of the meeting, both boys were admitting their parts in the problem, brainstorming how this can be resolved and fixed to ensure it is over. They were both shaking hands at the end and apologizing to each other. It was amazing. I'm sold on the process.
— Scott, Montrose School District

Wow, Falcon Creek and Horizon are both super excited and bragging to me how different each of their buildings already feel this year. At Horizon, [implementing] RJ circles weekly for all classes. Falcon teachers already asking for RJs [with] a student. It is really heartening!
— Cherry Creek SD

WE KNOW FROM EXPERIENCE THAT RESTORATIVE JUSTICE PRACTICES ARE THE KEY TO DEVELOPING POSITIVE, TRUSTING, PROACTIVE RELATIONSHIPS.
By implementing RJ practices with fidelity, in diverse and disparate situations, we have experienced significant improvement in school and business climate, culture, and interpersonal relationships. We've observed and trained on the effects of restorative practices with:
Poverty, socioeconomic divides

Students in special education

High School

Middle School

Elementary School

Performance and struggling schools

An alternative school for students who have greater needs than neighborhood schools can give

Sports teams
Our team was instrumental in drafting the State of Colorado guiding document for restorative practices in schools. We use it as the essential blueprint for all of our trainings at public schools throughout the U.S.
Contact Us
Please contact us to join our email list, schedule Jen Kirksey or Jen Gallegos for on-site restorative practices trainings, to speak at a conference, or to answer any questions you may have about The RJ Solution. We look forward to working with you!
The RJ Solution© website, materials, training and video course, podcast, etc. are Copyright© 2015-2022 by the RJ Solution, LLC, and are not to be copied or duplicated in whole or in part by any means without express prior agreement in writing or unless specifically noted on the site. All Rights Reserved.
The video course is intended for individual use by one participant and is not to be broadcast to more than one individual per purchase.